Event Registration - Impact100 of Northwest Florida
Annual Meeting
11/7/2021
2:00 PM - 5:00 PM
This event has completed.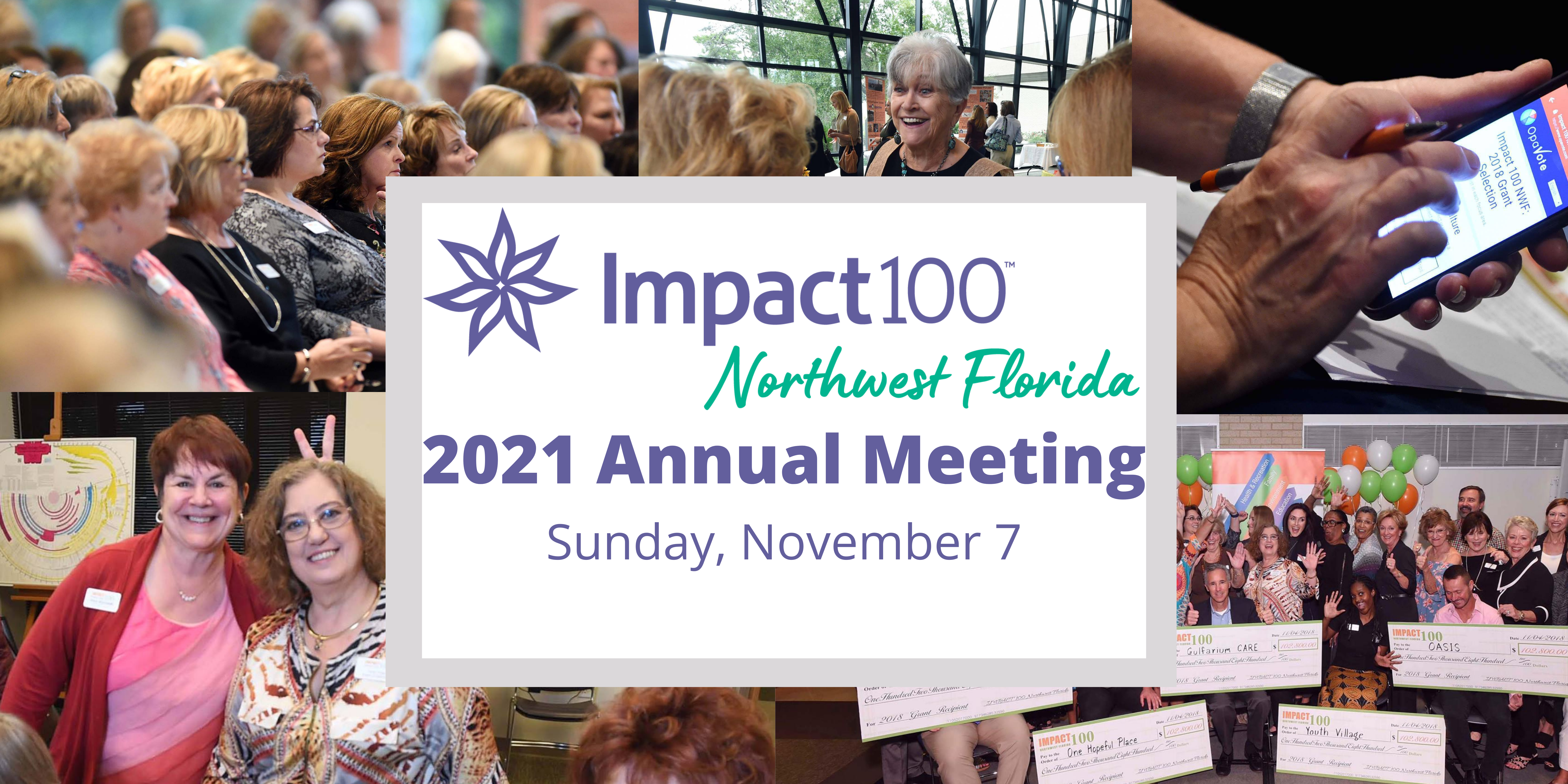 This is the big event of the year and why you are an Impact100 NWF member! Come join the excitement as we vote for four 2021 Grant Recipients who will receive a $104,500 grant!
This is the big day when every member's vote counts in order to determine the "impact" of who out of the top 10 Grant Finalists will be awarded a 2021 grant.
It is also an opportunity to mix and mingle with other members you might not have seen all year long or bid for that wonderful raffle prize donated by our local businesses and friends. You won't want to miss the annual event!

Then the big reveal of which nonprofit organization within Okaloosa or Walton county will be awarded a grant.
The first 100 members to register will be eligible for a gift.
Looking forward to seeing you there!

IMPORTANT NOTE: You can now view the grant finalist presentations and watch the grant finalist videos.
Just go to: Member Area > Resources > File Archive > Grant Finalist Presentation Summaries and Videos

VOTING INFORMATION: The voting ballot link is now available. You should have received an email with voting instructions. If you did not receive that email or you cannot find that email please go to Member Area > Engagement > Survey

Instructions on how to vote are as follows:
Vote for only 1 Grant Applicant per category, recognizing that one category will therefore not receive a vote from you.

If more than 1 project from any category is chosen, that ballot will be voided, be careful!

You may use this ballot any time prior to 4:30pm on November 7, 2021.